I included a picture, but it is not of great quality. So, I uploaded in the link below so it will come up bigger. If you have Mozilla Firefox, hit ctrl+t to open a new tab and just go back and forth. If you don't use Firefox, you should really think about readjusting the roof of your cave so that more light comes in.
http://vfuh.com/files/34992Action Hero Family Tree(2).jpg
Click the image URL | Please read more…
Red Line indicates male "bonding"
Blue Line indicates that one reared another Actionite alone
Green Line indicates that the Actionite came from preceding Red Line
John Wayne: The Duke; Godfather of Action Heroes. hands down.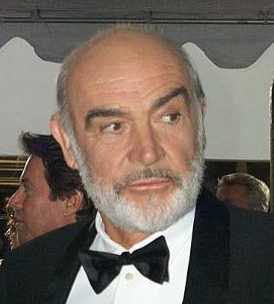 Sean Connery: Cooler than John Wayne; begot the Bond Dynasty.
-One James Bond begot another, what's so hard to understand?


Charles Bronson: Star of the Death Wish Series; vigilante extraordinarre (sp?), all characteristics of modern action stars can be traced back to him. Mustache, Killer catchphrases, vast arsenal, nasty hand-to-hand combat, hard to hit, impenetrable leather jacket or windbreaker, way with the ladies.


Chuck Norris: Charles' first born; Gets his name and mustache from daddy; learned martial arts from Bruce Lee. Has been growing the 'stache since those three tours in 'Nam. Other parent unknown. Believed to be asexual reproduction.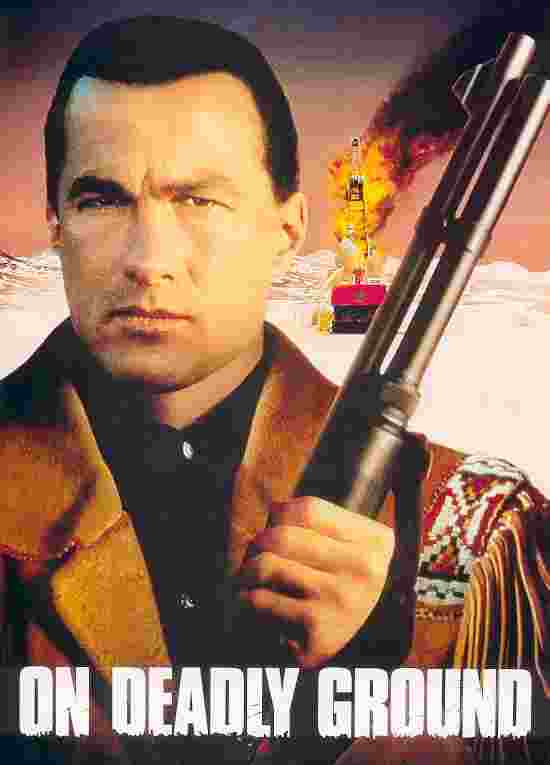 Steven Seagal: Red-headed stepchild of the action industry; Want to waste 68 hours of your life? Watch his movies. Bronson wanted another kid just like Chuck. Too bad he doesn't cut it.
Bruce Lee: Mad kicking and punching skills, much like my sister at a Macy's One Day Sale. Died because he wanted his scenes to be perfect. Chuck never has to worry about things not being perfect.


Donald Sutherland: Guy looks like an elephant and a mouse had a kid, no kidding. Anyways, great laugh, cool voice. 'Bout it.


-Jack Bauer: Gets cool phrases, decent guns, and a clock pops up on the screen when ever he wants. The only person who can defeat Chuck
Norris. Bites into his mustache like I bite into a PB&J. Mmmm, tastes like justice.


Dolemite: Epitome of the blacksploitation protagonist of the 70's. Rumor has it that the back of his hand is armored by Carly Simon's horse teeth.
-Samuel L. Jackson: Of the Bronson Genes, he gets the Killer catchphrases. Gives off the "Who's your daddy?/ I'm your daddy, son!" vibe. Once locked in a room with Steve Jobs. Now he gets songs for free. Has an IPod with 12 TB of space. Apple computers named after the way he handles problems.


-Denzel Washington: One might question if he is an action hero. Here is my criteria: Shoot, get shot, deal drugs, make someone cry, cry but keep a solemn expression on your face, yell at some wayward teens to get hem into shape.
He does it all.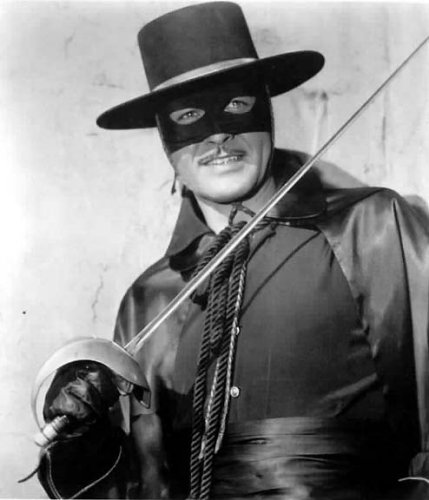 Guy Williams: Bet you've never heard of him. He was the first mainstream incarnation of Zorro. No one has suave and sophistication like a Mexican.


-Antonio Banderas: Gets the greatest trait of all: Massive arsenal. Keeps it in a guitar case. Also plays the guitar. Nothing cooler than that. I tried finding a picture that didn't look gay. This guy has too many of those.


Arnold Schwhatever: Massive arsenal, scary huge. Would have cool catchphrases if he spoke English. Couldn't have kids because of steroid consumption… until he met Denzel.
-Ving Rhames: As you can see, the mustache trait skips his father and goes for him. Scary voice. Steriod bi-product. Steer clear.
[Image Not Working]
Rambo: Began consuming steroids at the age of 3, result? Shortest action hero ever. Known to carry an M60. Tastefully wears a red bandana. Classic phrases like: "uuuuuuhhhh", "Adrian", "hhhhhhhuuhhhhhhhhh". Touching, moving words by a man that can't move his face. Tried cloning himself, Tony Danza however is not a satisfactory replica. John Stamos is even worse.

-John McClaine: Hard to figure out how he came from these two mules. Believed to be their child because of commonality of excessive amount of sweating 20 minutes into the movie. Singular killer catchphrase.


Mel Gibson: 6 ft. sword. Lightning bolts from his rear end. Accent attributed to Connery. Likes hanging out down under. Interested in sand. Doesn't like the taste of anesthesia. Something about matzo balls…
[Image Not Working]
Russell Crowe: Father to a murdered son, husband to a murdered wife…
Few cooler movie moments than that. Weakness: Has an emotional breakdown in EVERY movie. Revived the sword-and-sandal genre that allowed for movies like <i>300</i> to rock my socks off.


Gerard Butler: Possibly the most hardcore action hero to ever have a lisp. Married, but has a thing for barely clothed men.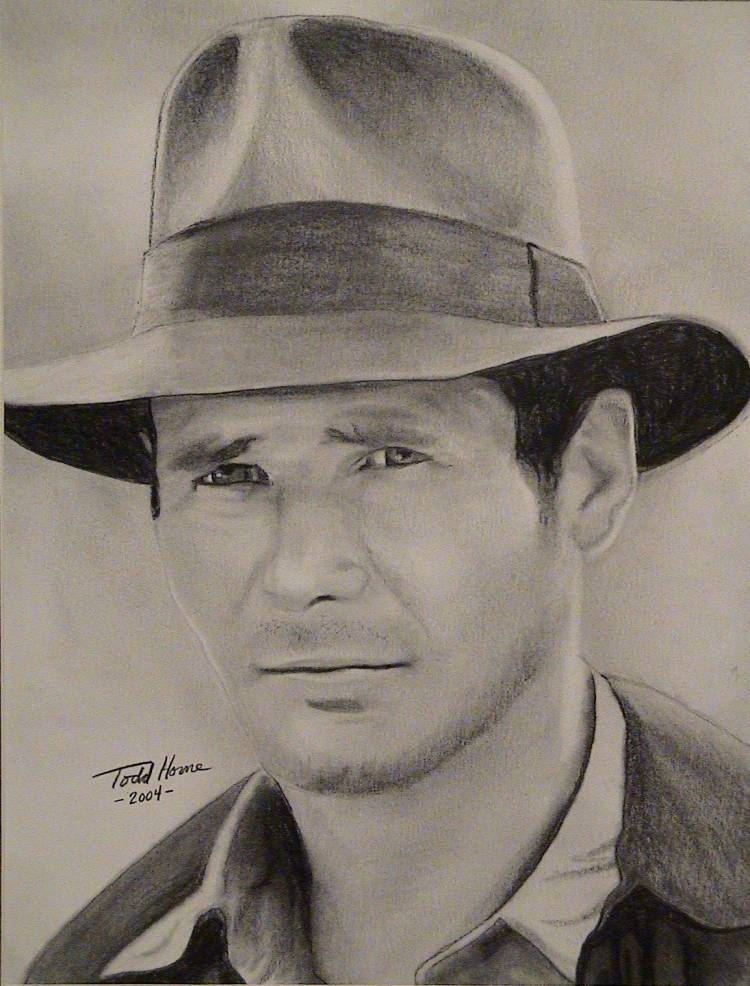 Harrison Ford: Best all around. Tough on terror, Nazis, bounty hunters, Colombian drug lords, Fat desert slugs, and most importantly, The Galactic Empire. Has my vote for president. Blaster pistol. Not too fond of ancient weapons and hokey religions. Tastefully pulls of the man-vest look. Next time you watch Air Force One, A New Hope, or Clear and Present Danger, note that he never gets hit by bullets. For example, he will turn a corner run into a goon with an automatic weapon who fires immediately. Ford coolly throws the jacket/vest/sweater/windbreaker over his head and body. Safe and sound. Attributed to Charles Bronson's magic leather jacket.


Al Pacino: I shouldn't have to explain because you know me, and all of the cool things I do are the same things that Al does, but here goes. Mobbed up. Cool hair. Packs a piece. Hardly ever needs it. Runs quite fast for someone who eats all that spaghetti and snorts all that coke. Yells a lot. Can turn a kindergarten phrase into an Oscar-winning line. Try for yourself. Stand up. Find a person. Look at them angrily. Then look up and slightly to the left, resting your gaze above their right eyebrow. Then exclaim,"Liar, liar, pants on FIRE!"

-Matt Damon: Might be hard to relate to Al. Gets American mannerisms from Charles. Gets cool from Al. Runs fast. Usually only packs one gun. Gang affiliation: CIA. Also gets that from Al.
As you can see, everyone is related to B-list vigilante Charles Bronson. You should all go out and get the Death Wish DVD box set.
Don't whine because your favorite guy wasn't on here. For example, Brad Pitt and George Clooney are not talented. They are popcorn salesmen. John Travolta, Tom Cruise, and Will Smith do not count because they pretend that our emotions are controlled by aliens spirits. We hardly like when you act in front of the camera guys, we don't need it all the time. Vin Diesel doesn't count unless you think bears can act act. But let's face it, if you like Vin Diesel, you shouldn't be reading this, you should be c-o-l-o-r-i-n-g. Tom Hanks doesn't count because of his role in You've Got Mail.
If you enjoyed this post, please consider to leave a comment or subscribe to the feed and get future articles delivered to your feed reader.